Chinese enterprises will purchase US agricultural products in a market-based way according to the needs of the domestic market since 2019, Including: 20 million tons of soybean, 700,000 tons of pork, 700,000 tons of sorghum, 230,000 tons of wheat, 320,000 tons of cotton.China will also accelerate its purchases of us agricultural products, said a Chinese foreign ministry spokesman on oct 15.
According to customs statistics, from January to August 2019, China imported 1.4342 million tons of cotton, a year-on-year increase by 46.57%. Among them the US cotton accounted for 22.31%, year-on-year decline trend is obvious.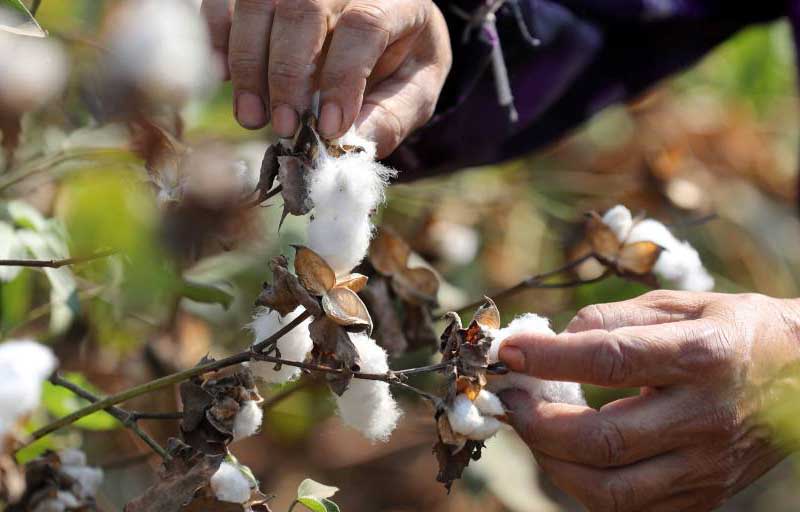 The key ICE futures contract returned to 63 cents per pound, due to a phased agreement between China and the United States, and Pakistan's massive purchase US cotton produced from year 2019 to 2020.
Some institutions, international cotton business judgment, the northern hemisphere cotton output, quality is gradually clear, the fundamentals of speculation space is fully narrowed. But the us-china trade negotiations, the United Kingdom hard Brexit , the complicated situation in the Middle East, the Fed's rate-cut and other external factors will term leading ICE movements, or wide swings, big open close, not only for cotton processing enterprises, exporters and the international is a test of cotton, cotton, etc, on speculators and research institutions is a real challenge.60-70 cents/pound box will become the main battlefield of the battle between the two sides.
We think that the cotton market still will be "outside dish is strong, weak inside dish" from Oct to Dec this year, unless the us-china trade negotiations to reach a final agreement, both sides mutually cancel imposing high tariffs, China and the United States from "against" thoroughly to "win-win cooperation".